GENERAL SUBMISSIONS

OPEN
Closes July 1st 2020
Guidelines below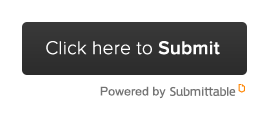 General Submission Guidelines
Inverted Syntax
publishes online once in October and print in late January. Our
Sublingua Prize for Poetry
runs March through June every year. Although we strongly resist the categorization of genre, for the purpose of assigning work to appropriate readers, our submission forms will be categorized by genre. We seek to publish unorthodox approaches to form and aesthetics. We love work that is non genre, those that straddle multiple categories, however you may submit previously unpublished work to the following categories: fiction, nonfiction, and poetry. We also publish photographs, illustrations, and other visual art. To get a better sense of what we are looking for, check out our
Online October issue
or
pick up our print issue
. Follow our
instagram
,
facebook
or
twitter
feeds to see work we have published. You should also get familiar with our mission and our masthead. We hesitate to offer concrete definitions, because we don't like limits. We might not know we love something until we see it. Send us what you think is missing—it could be what we've been searching for.
​We don't pay contributors, but we promote your work. We also nominate for the Pushcart Prize, the
Best American
series, and Sundress Publications' Best of the Net Anthology. Nominees will be notified and listed on our site.
Simultaneous Submissions
We accept simultaneous submissions, but please notify us immediately if your work has been accepted elsewhere.
When should you expect to hear from us:
We have a very limited staff of rotating volunteers and rotating interns. During the 2019 submission window, we are committed to responding within 6 months of submission.
Rights
If your work is published in Inverted Syntax, you are granting us First Serial Rights. All rights revert back to the author upon publication. If you republish your work elsewhere, you agree to credit us as the first publisher. You also agree that your work may remain on our website permanently.
Guidelines
All work must be submitted through Submittable. We do not accept work via mail or email. The submission fees ($4/$5) covers our administration costs. Please note that we may close our submissions at times due to volume or to prepare an upcoming issue. ​ Please wait for a response from us before sending us another submission. Work that doesn't follow our guidelines won't be read.
While we hesitate to impose restrictions on length with regards to our online journal, we do have limitations to consider when it comes to our print issue.
If your work is accepted we may make editorial suggestions. You will have a chance to review it before it is published.​
Do not list any identifying information on the manuscript. We prefer to read blind.
Please use page numbers
12-point font
Prose should be double-spaced
Send prose in .doc, .docx, pdf. or .rtf format. If you are sending mixed genre we prefer pdf format.
Fiction
Submit one short story, flash piece, or chapter excerpt at a time. Maximum 3500 words.
Nonfiction
Submit one piece of memoir, essay, hybrid, lyric, or flash at a time. Maximum 3500 words. We are not interested in scholarly articles.
Poetry
Please submit 6-8 poems in a single document. Poems may be single-spaced. There aren't length restrictions for poems published in our online journal, however for our print journal, we prefer poems no longer than 50 lines. Each poem should begin on a new page.
Visual Art
Please submit 6-8 pieces. We are open to any medium. For photography and digital illustrations, please send a web-readable format (we prefer .jpeg). For paintings, drawings, and sculptures, send photos of each piece as you would want them to appear.
​
Blog Articles
​We welcome posts on matters of craft, as well as interviews and pieces on writers, art, drama, and music. If you have an idea that doesn't fit in these categories, send us a pitch at
editor.invertedsyntax@gmail.com
. Subject line: Blog Article Pitch - Your Name.
Want to learn what we publish? Order your discounted copies available from our
store
.
https://www.invertedsyntax.com/store/p3/Print-issue-Volume-2-Issue-1.html
​The inaugural print issue features art and literary work by Rae Armantrout, Philip Metres, Eric Baus, George Kalamaras, Kathy Fish, Ben Miller, Eleanor Swanson, Francine Conley, J. E. Crum, Daisy Patton, Jill Khoury, Meg Reynolds, Sam Hayward, Emmy Newman, Jeanine Pfeiffer, Savanna Scott Leslie, Lauren Elle DeGaine, Douglas Macdonald, Arman Kazemi, Martina Reisz Newberry, Gabrielle Lessans, Khadijah Queen, Andrea Rexilius, and Jesica Carson Davis. Cover Art "Squan" by Katie Vuletich.
Inverted Syntax
is edited by Nawal Nader-French, Jesica Carson Davis, Allissa Hertz, Melanie Merle, and is supported in part through the Mile-High MFA at Regis University. It is published online in October and in print in January. Discover more published work at
www.invertedsyntax.com